'Talking about gentrification'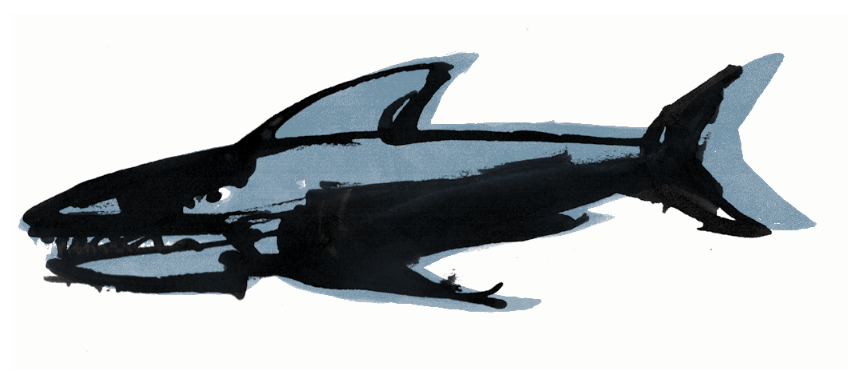 Call for contributions
Comrades, friends, accomplices and sympathizers,
We need to talk about gentrification ! A term which means nothing and everything at the same time: rising rents, evictions, valorization, restructuring of our neighbourhoods, capitalization, displacement, real estate, renovictions, touristification, eventization, property funds and of course not to forget the flip-side phenomena as neighbourhood organising, solidarity and resistance.
'Gentrification' sometimes sounds like an enigma even if often we address struggles against gentrification very clearly. Obviously, we can feel it, see it, live it, but how can we talk about it? Who are the gentrifying agents? When does gentrification occur? How can a neighbourhood evolve without gentrification?
As European Action Coalition for the Right to Housing and to the City* we would like to gather a collection of 'other' kind of contributions that reflect the phenomena called 'gentrification'. We would like them to be poems, drawings, stencils, songs, stickers, comic strips, short stories, video clips etc. and of course texts that are easily understandable.
We are happy to receive your already existing work or your fresh contributions to the topic, with the aim to make it accessible to a broader audience. We would like to create a kind of brochure as a source of inspiration and want to honour the works coming from different geographies and times. A kind of archive/collection of creative resistance against 'gentrification'.
For more information or to send contributions: [email protected], write (Gentrification) as title.
*The 'European Action Coalition for the Right to Housing and to the City' is a European network of grassroots organisations in these struggles → for more information see: www.housingnotprofit.org
'Parler de gentrification'
Appel à Call for contributions
Camarades, ami.es, complices et sympathisant.es,
Il y a comme un besoin de parler de gentrification ! Un terme qui ne signifie rien et tout à la fois : hausse des loyers, expulsions, "valorisation" et "restructuration" des quartiers, capitalisation, déplacement, immobilier, rénovations, touristification, événementialisation, fonds immobiliers et bien sûr sans oublier l'envers du décor, l'organisation des quartiers, la solidarité et la résistance.
La gentrification est parfois une énigme, même si nous abordons souvent les luttes contre la gentrification de manière très claire. De toute évidence, nous pouvons la sentir, la voir, la vivre, mais comment en parler ? Qui sont les agents de la gentrification ? Quand la gentrification se produit-elle ? Comment un quartier peut-il évoluer sans gentrification ?
En tant que Coalition Européenne d'Action pour le droit au logement et le droit à la ville*, nous aimerions rassembler une collection de contributions d'un autre genre qui reflètent le phénomène de la "gentrification". Nous aimerions qu'il s'agisse de poèmes, de dessins, de pochoirs, de chansons, d'autocollants, de bandes dessinées, d'histoires courtes, de clips vidéo, etc. et bien sûr de textes facilement compréhensibles.
Nous serions heureux et heureuse de recevoir vos travaux déjà existants ou vos nouvelles contributions sur le sujet, dans le but de les rendre accessibles à un public plus large. Nous aimerions créer une sorte de brochure comme source d'inspiration et nous voulons honorer les travaux provenant de différentes géographies et époques. Une sorte d'archive/collection de la résistance créative contre la "gentrification".
Pour plus d'informations ou pour envoyer vos contributions : [email protected], écrire (Gentrification) dans l'intitulé du message.
*La " Coalition Européenne d'Action pour le droit au logement et le droit à la ville " est un réseau européen d'organisations de base dans ces luttes → pour plus d'informations, voir : www.housingnotprofit.org
'Hablar de gentrificación'
Convocatoria de ponencias
Es necesario hablar de la gentrificación. Un término que no significa nada y todo al mismo tiempo: aumento de los alquileres, desahucios, "valorización" y "reestructuración" de los barrios, capitalización, desplazamiento, inmobiliaria, renovaciones, turistificación, eventos, fondos inmobiliarios y, por supuesto, sin olvidar la otra cara de la moneda, la organización de los barrios, la solidaridad y la resistencia.
Compañerxs, amigxs, cómplices y partidarixs,

La gentrificación es a veces un enigma, aunque a menudo hablemos de las luchas contra la gentrificación de manera muy clara. Es evidente que podemos sentirla, verla, experimentarla, pero ¿Cómo hablar de ella? ¿Quienes son los agentes de la gentrificación? ¿Cuándo se produce la gentrificación? ¿Cómo puede evolucionar un barrio sin que se gentrifique?
Como Coalición Europea de Acción por el Derecho a la Vivienda y el Derecho a la Ciudad*, nos gustaría reunir una colección de otro tipo de contribuciones que reflejen el fenómeno de la gentrificación. Nos gustaría que fueran poemas, dibujos, plantillas, canciones, pegatinas, cómics, cuentos, videoclips, etc. y, por supuesto, textos fácilmente comprensibles.
Estaremos encantadxs de recibir sus trabajos existentes o nuevas contribuciones sobre el tema, con el objetivo de hacerlos accesibles a un público más amplio. Nos gustaría crear una especie de folleto como fuente de inspiración y queremos rendir homenaje a obras de diferentes geografías y épocas. Una especie de archivo/colección de la resistencia creativa contra el aburguesamiento.
Para más información o para enviar sus contribuciones : [email protected], escriba (Gentrificación) en el título del mensaje.
*La Coalición Europea de Acción por el Derecho a la Vivienda y el Derecho a la Ciudad es una red europea de organizaciones de base que participan en estas luchas → para más información, ver : www.housingnotprofit.org