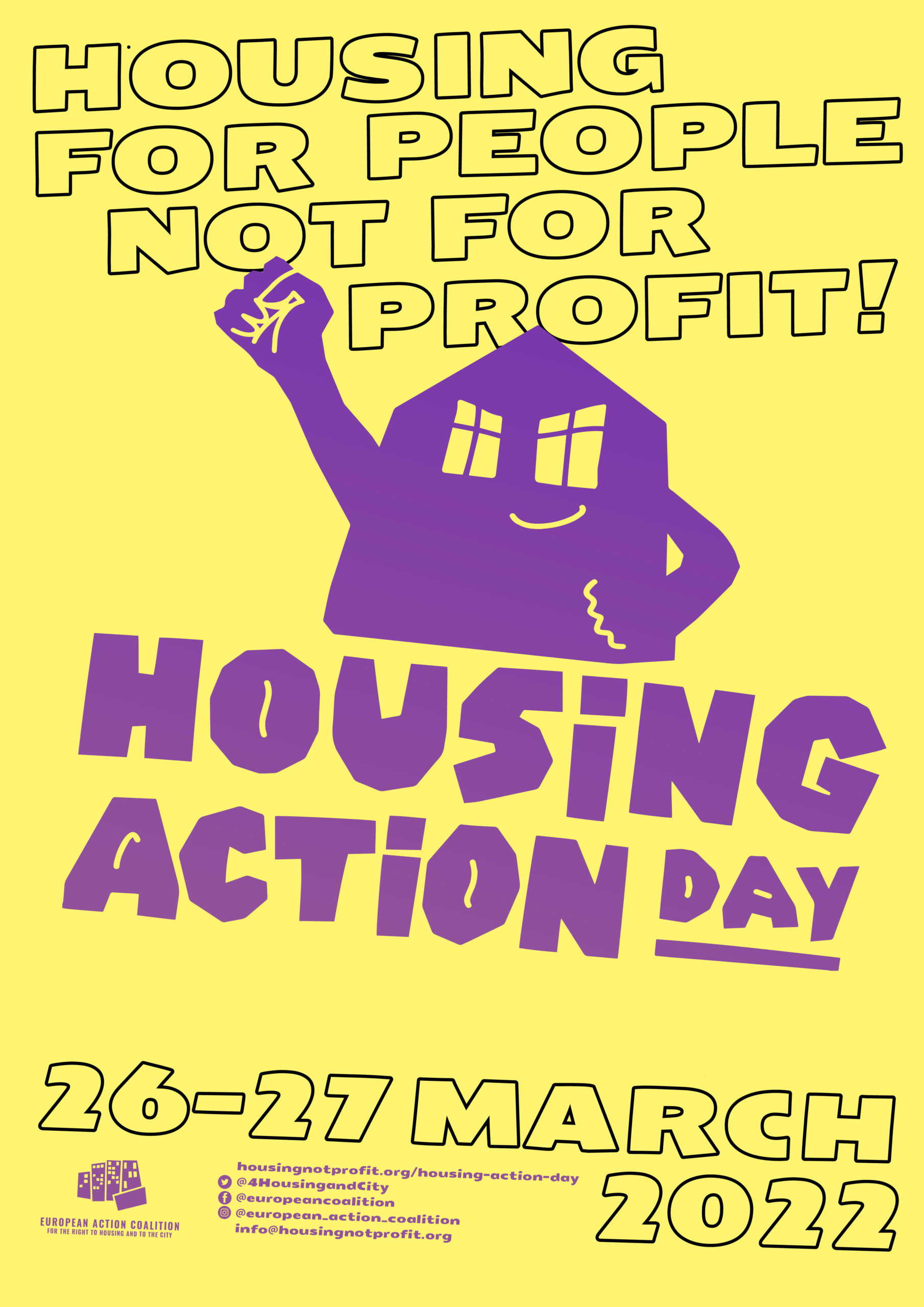 Dear friends,
Housing Action Day 2022 took place on the 26th and 27th of March! Europe-wide, grassroots groups organized actions and mobilized for housing justice through demonstrations, marches and protests, city tours, online and offline discussions, movie projections, solidarity actions, campaigns, banner displays, public assemblies and gatherings, info stands and more! Take a look at what happened in different cities 👉 here!

& Join us for #HAD2023! More info 👉 here

Online events during and around the Housing Action Day:
Click to see our page of the Housing Action Day 2021

Tell us about your proposals and critiques, and let us know about your actions so we can put them on our Housing Action Map!
Download and use our editable poster and logo for the Housing Action Day 2022!