Athens: Don't cut the trees of Exarcheia square!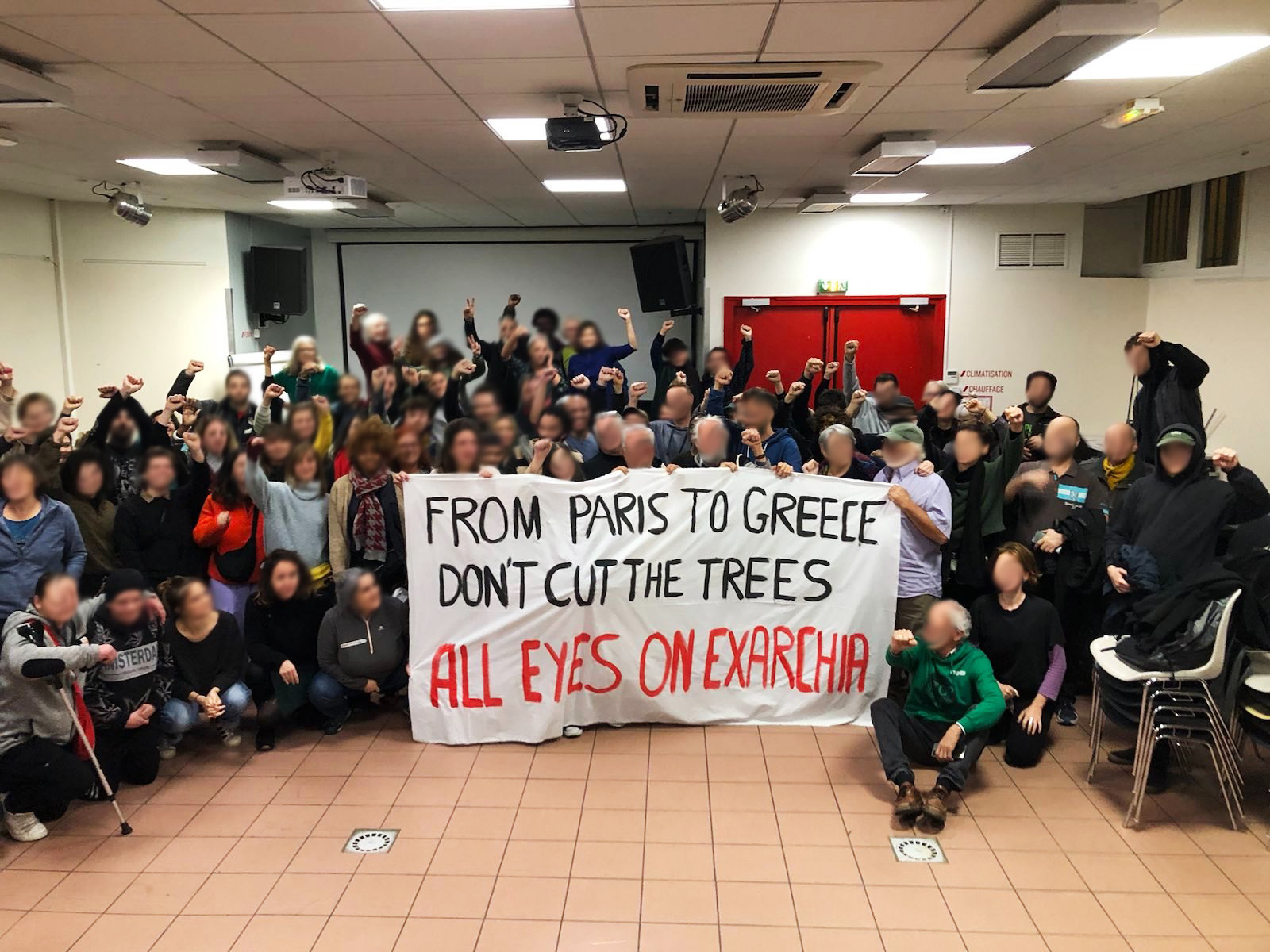 From Paris to Greece – Don't cut the trees!
One year of massive resistance prevented the demolition of Exarcheia square. However, last Monday 6th of November, ATTIKO METRO, the company in charge of building the metro station on the square, sent its workers to cut down the 70 or so trees planted there, some of which are over 50 years old! Local residents immediately gathered to prevent this massacre. The government sent in the police to block and repress them. At 6pm on the same day, hundreds of people gathered and marched through the neighbourhood to the square. The work was temporarily halted by a public prosecutor, after a complaint was lodged by the residents, but the next day the work resumed despite the intervention the day before.
The European Action Coalition for the right to housing and to the city condemn the ultra-violent and repressive gentrification in Exarcheia. Our thoughts are with the comrades who are there every day and struggle to prevent the destruction of the square, the touristification of their neighbourhoods, the destruction of left green spaces in the city, etc. Our eyes are on Exarcheia, one of the neighborhoods in Europe where movement history was written, is written and will be written.
Keep it up! There is no metro coming!
Paris, November 2023
---
*Last November 2022, the European Action Coalition for the Right to Housing and to the City (EAC) held its automn meeting in Athens, more precisely in Exarcheia, a historical neighborhood of resistance. Members of the EAC had the opportunity to meet the assemblies against the metro on Exarcheia square and the one for the protection of #Strefi hill. The discussions were held in the migrants and refugees squat Notara 26, as well as in Steki Metanaston — Tsamadou 13a and the food was provided by El Chef collective kitchen. All the energy was impressive and inspiring. The sealed plateia (square) and the massive presence of cops was negatively exceptional and incomparable to any situation in Europe.