EAC meeting in Athens 2 -6 November!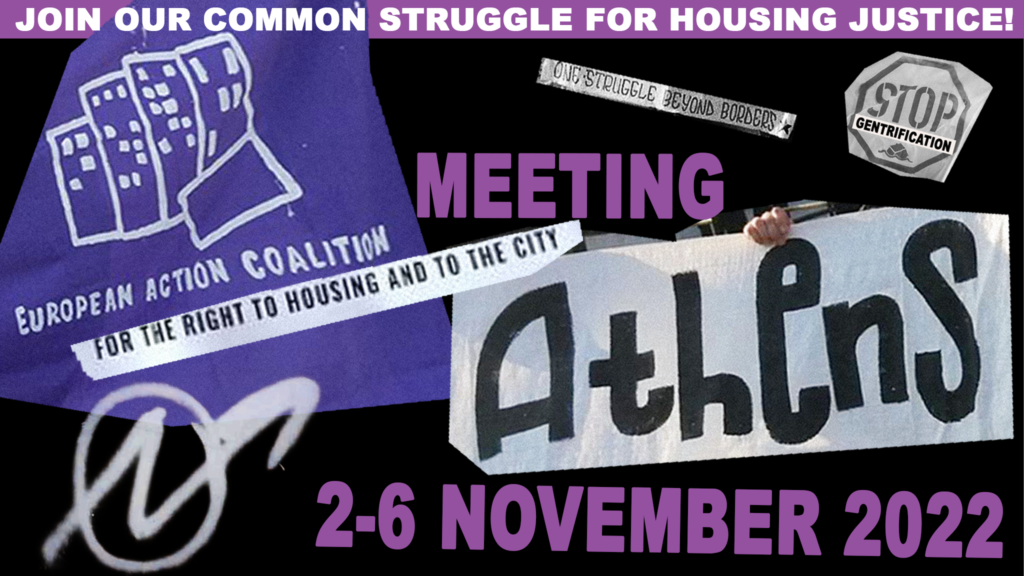 It is slowly time for us to meet again. This time our comrades in Athens will be hosting us!
2nd to 6th November
Activities will mainly be held in the district of Exarcheia, a traditional center of struggle and resistance in Athens. Exarcheia is actually very much pressured by gentrification processes : touristification, privatization of public space, general and deep transformation of the neighborhood, rise in repression, etc. In this context, it seemed meaningful to organise EAC's meeting there.

Many other local and regional groups involved in housing justice in Greece will be joining us. Are meeting is open for participants outside the EAC, please contact us on [email protected] if you are interested to participate!

Soon a more details will be available on our website. See you in Athens! Let us join forces, build up international solidarity for housing justice and to #StopEvictions!