Spain: legal victory against vulture fund Azora!
First lawsuit won against a Vulture Fund due to abusive clauses in renting contracts! For the first time, a spanish judge has condemned the inclusion of abusive clauses, admitting they are the base of unbalance between landlords and tenants in renting contracts. And, for the fist time, Sindicat de LLogateres, along with Col·lectiu Ronda, managed to force the third biggest vulture fund in the country on the defendants bench: Azora, parent company of Lazora, EncasaCibeles and Temporé Properties, with a total of 13.000 houses in all Spain and managers of 20.000.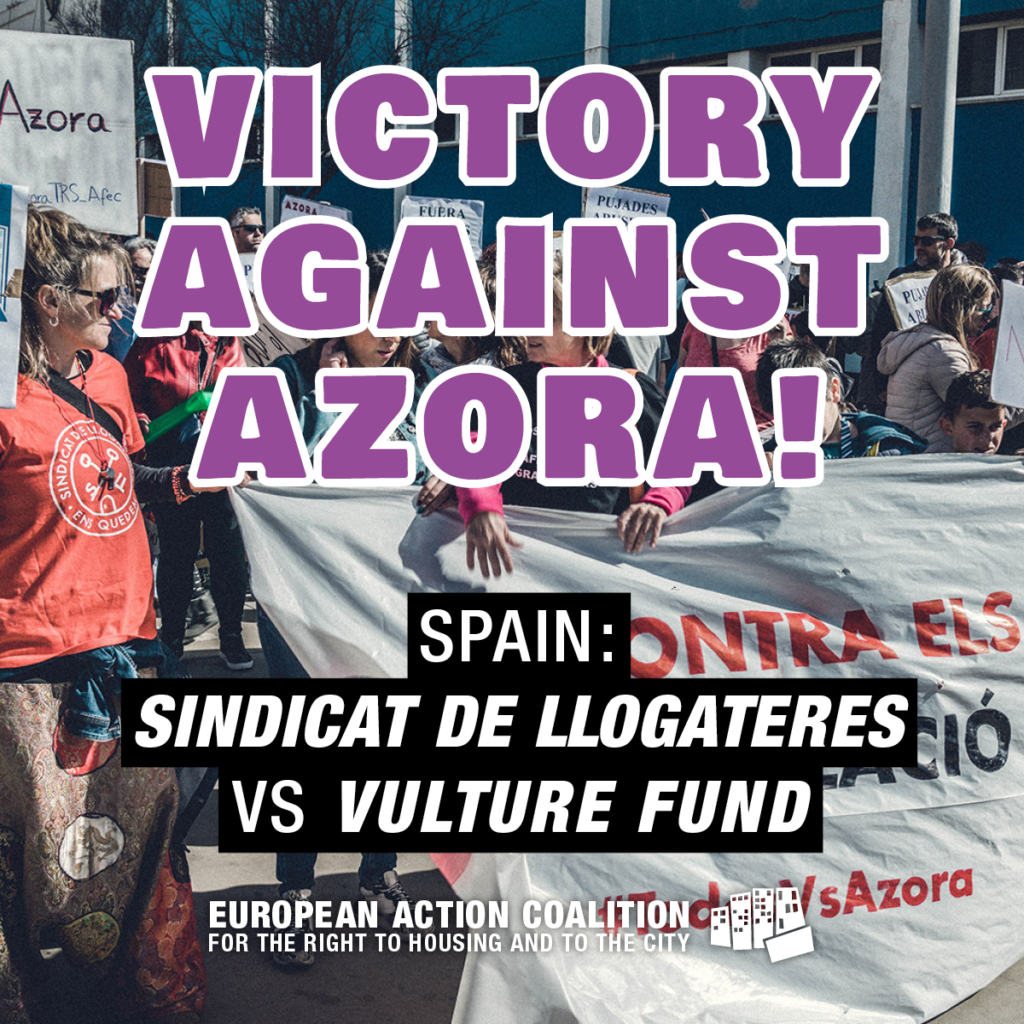 In 2019, a hundred tenants from 9 Azora promotions all over Catalunya organized themselves against the abusive clauses in their contracts. Their fight was the first step to get the Catalan Rent regulation. Azora, the third biggest vulture fund operating in Spain, never sat down to negotiate with their tenants and the Sindicat, but thanks to the Rent regulation they were forced to renovate all contracts without any rise.
From there, the tenants denounced that some abusive clauses had been added to their contracts, like a 30% rise (from 690 to 110 euros per month) when the contract reached it's third year in 2023. Sindicat de LLogateres decided to start a litigation with Azora along with Col·lectiu Ronda, a cooperative of lawyers who they have a collaboration agreement with.
It took three years, but our comrades finally sat Azora on the defendants bench and it was worth it, as the lawsuit resulted in a historic victory!
For more information on the lawsuit and about Col·lectiu ronda