Housing Action Newsletter 2021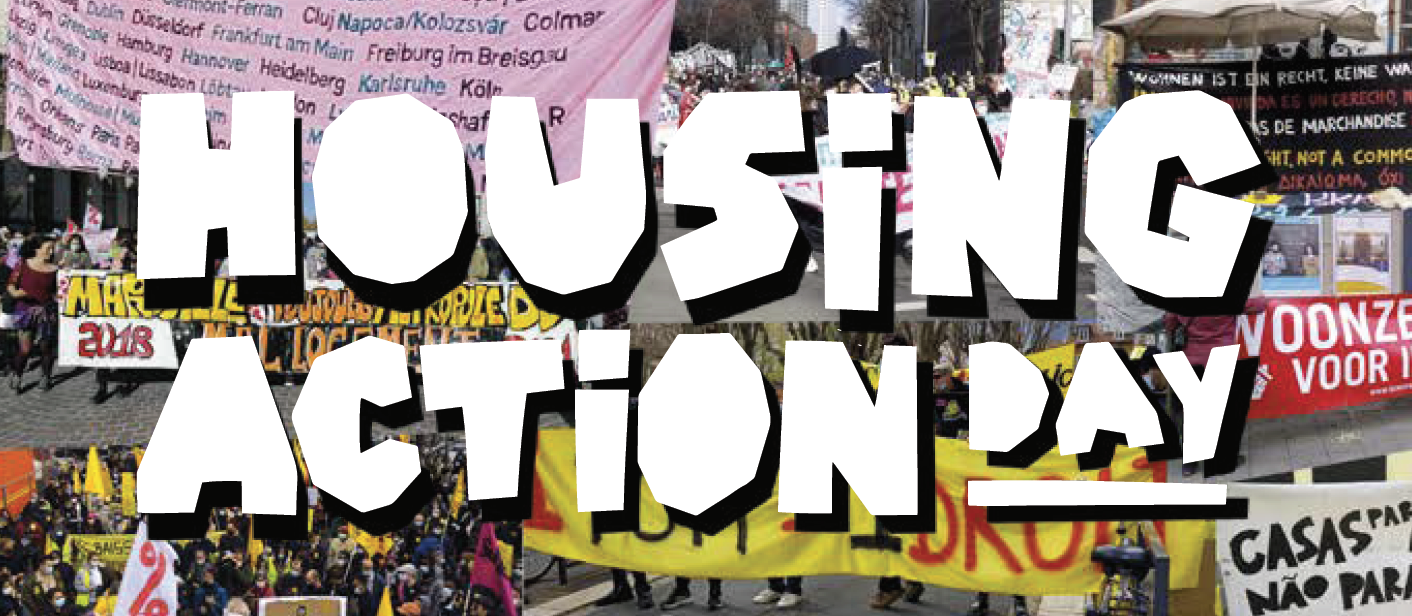 Housing Action Day 2021 – Great work, good spirit!
The last weekend of March (27-28) was celebrated European-wide with actions from different grassroots groups organized for Housing Action Day. 82 cities in 17 countries mobilized for housing justice through demonstrations, online discussions, building occupations, solidarity actions, publishing manifestos, video campaigns, banner displays, public assemblies and more. We are proud and grateful to see all the work and mobilization done by so many groups allover Europe! A wonderful and inspiring proof of mobilization and solidarity, well done comrades!
Actions under #HousingActionDay were directed against evictions, for social housing, for rent control, public requisitions and the right to housing – a vital right, all the more so in the context of the COVID-19 pandemic, but severely neglected by authorities. Many of these actions were organized by the housing justice groups within the European Action Coalition, but many other groups also joined the initiative this year. We are happy that Housing Action Day is becoming a symbol and incentive of mobilization beyond our Coalition!
This is what Europe's map looked like on Housing Action Day 2021: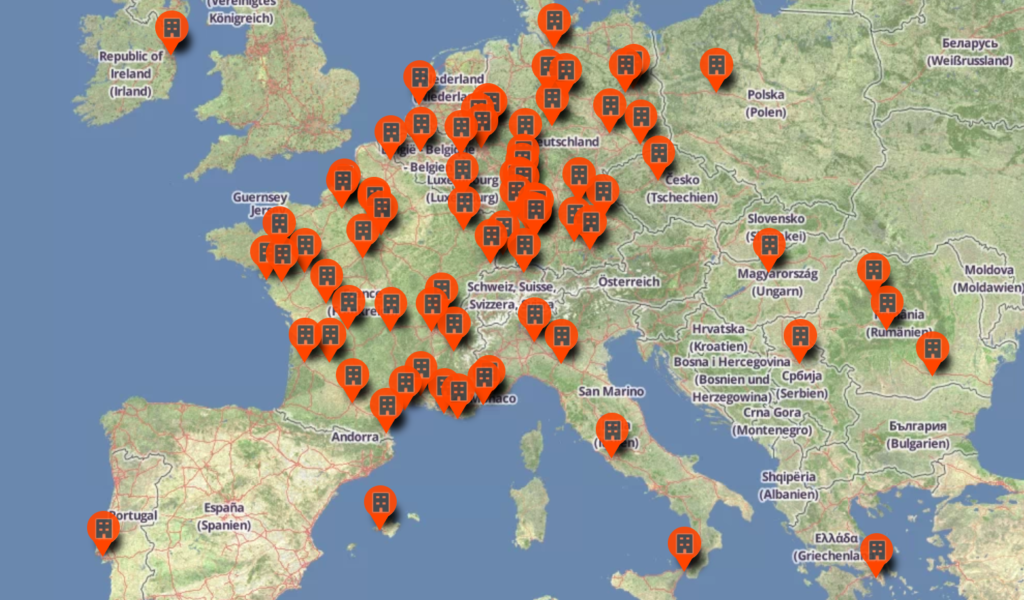 The EAC's work for this year's Housing Action Day was to facilitate the transnational coordination with visibility of all events across the website and all four social media platforms of the Coalition (Facebook, Twitter, Instagram, YouTube). Our goal was to promote HAD and the actions organized by the various groups within or outside the Coalition, as well as collect info on these events and give an overview of the 2021 edition of #HAD. With this aim, a map was launched on the EAC website where all cities that announced actions (either publicly or by contacting us) for HAD were included, and the map periodically updated and published on social media: https://housingnotprofit.org/housing-action-day.
A wonderful work was done also by the Coalition's Research Group, who launched the first in a series of three videos of 9 to 10 minutes length: "Social Housing in Europe – A brief history: from construction to demonization". The first video was launched on March 26 and was popularized on all three social media channels on Housing Action Day – March 27. So far, it has subtitles in ten different languages, translated by the Coalition's members. The video – which managed to raise almost 500 views in just one week – can be viewed here: https://youtu.be/v9pbcKD6-bY. We are looking forward to the publishing of the next two videos in the series this month!
We feel that this year's Housing Action Day managed to mobilize a lot of fresh interest, attention and enthusiasm, and hope that this constructive energy will continue to grow in the following years! So well done, comrades!