Meeting and Action Day in Lisbon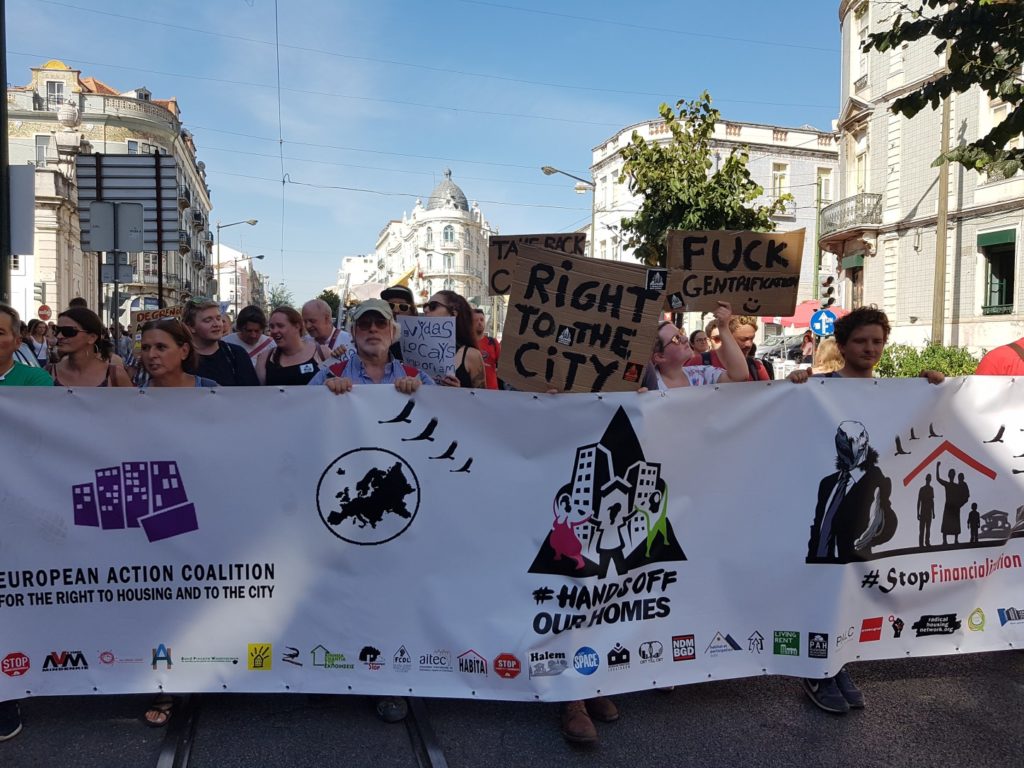 The European Action Coalition met this month in Lisbon/Portugal to further discuss the European housing situation and gather collective efforts to fight evictions and displacement, housing speculation, gentrification and touristification.
We took the chance to participate in the demonstration "Pelas nossas casas, pelas nossas vidas, lutamos!" [For our homes, for our lives, we fight!] co-organized by the Coalition member Habita.
See the video below of the Action Day and take some time to watch the interviews with the Coalition members: AITEC (France), Housing Action Now (Ireland) and Halem (France).
Action Day in Lisbon (22.09.2018)
---
Interview with AITEC (France)
---
Interview with Housing Action Now (Ireland)
---
Interview with Halem (France)